Intensive Reading with Mrs. Menendez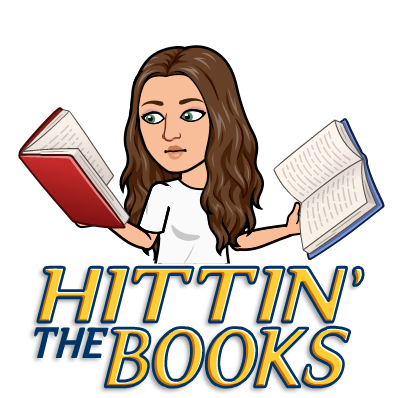 New for Quarter 2:
After reflecting on classroom policies and procedures as well as the format of the class, I have decided to implement the following changes for quarter 2:
Students will now be pulled in small groups to work on a target set of skills that have been identified as weak areas based on iReady Diagnostic.

Students not working with me during small group will remain in their seats to work on their path in iReady and have a daily or weekly expectation of lessons passed. These lessons are also based on the diagnostic they completed at the beginning of the year and target skills based on their areas of weakness.

Students will receive weekly grades for the following:

Bell Ringers (completed daily -- Focus: Using context clues, identifying central idea, inferencing, summarizing, supporting claims with evidence, etc.) Bell Ringers will be posted daily in Google Classroom.

iReady Passed Lessons and Lesson Reflection Sheet. Students can find reflection sheets in their Google Classroom. Once opened, it will be in their Google Drive.

Weekly Brain Sheet(s)- Brain sheets encourage students to use close reading and deductive reading strategies tom find answers.

Weekly Reading Reflection - Students will reflect weekly on their independent reading books. This will be completed through a Google Form found in their Google Classroom.
Current Class Reads
6th Grade: When Stars are Scattered by Omar Mohamed and Victoria Jamieson
7th Grade: Stargirl by Jerry Spinelli
8th Grade: Stargirl by Jerry Spinelli
Class Syllabus
Google Classroom Codes
1st Period: 32dn2wc
2nd Period: lyub3tl
3rd Period: ayk7h4w
4th Period: jnxdi47
5th Period: snc4ufd
7th Period: lnwttqf
Classroom Library
It is my goal to encourage students to read a wide variety of books so they can find books they truly love. I will have a classroom library that is always available to students and will be adding books frequently. For an up-to-date list of the books available in our classroom library, please check out this Google Sheet
Please feel free to reach out to me via email at Rebecca.Menendez@tvcs.org.
Earn PI by fulfilling my classroom wishlist! Many thanks in advance for any contribution you make.
6th Grade Google Calendar
7th Grade Google Calendar
8th Grade Google Calendar
Contact: Rebecca.Menendez@tvcs.org